Demon Hunter On A Wheelchair
A downloadable game for Windows and macOS
"What the fuck is Paladins of Arcana?"
Mechanics
Shoot to move.
Enemies imitate you.
Input
Mouse
Controls
Left Click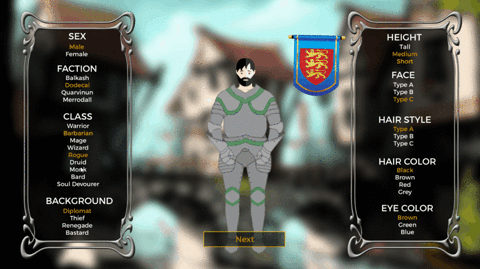 The Story
"For thousands of years the Demon Lord Kalamus ruled the lands of Arcana through pain and fear.

After Kalamus and his court were defeated in the War of the Seal, the High Council of Kevelvor banished him from this plane, and imprisoned him for eternity in the Veil of Seargus.

Every high priest of Kevelvor held a sacred key to the Veil, but one of the keys was lost in the Battle of Three Sages.

Rumor has it that Beesnovil, the Dead King, has retrieved the key and is reenacting the Ceremonial Dark Ritual of The Ancient Roses, to summon the Demon Lord again.

As the Hand of the King, your quest is to defeat Beensnovil, retrieve the lost key, and save Arcana."

Credits
Filipe Baptista
Filipe Pedras
Isaque Sanches
João Antunes
João Gaspar
Tiago Marques
External Sources
www.davidrevoy.com
www.vecteezy.com
www.freesfx.co.uk
www.jukedeck.com
Download
Click download now to get access to the following files: